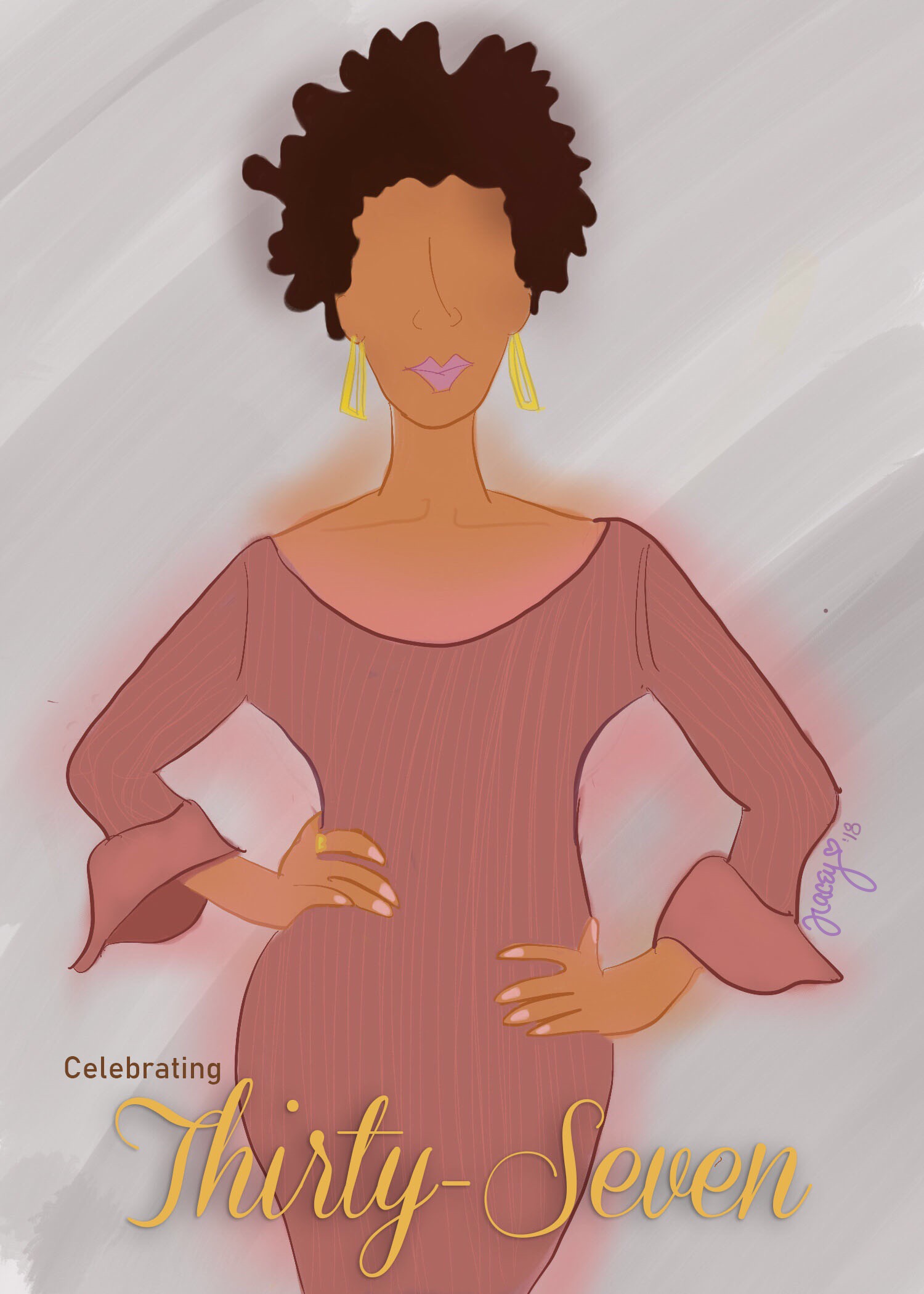 19 Jan

Celebrating Thirty Seven!
Today I celebrate 37 years!
This solar return (birthday) just feels different.  I decided not to travel this year, but instead take the week to focus in on the upcoming year.  It was tough since I stayed local and 1) it was freezing and 2) there was so much going on, but I did manage to find the time to go within and reflect in my cozy little oasis.
First I recognize that I am entering a 1 year (3+7=10 / 1+0=1).  This is significant to me because we are also in an 11 Universal year.  So I am surrounded by the power of 1.  Spiritually it is the number of creation and a powerful force that produces results.  I receive that!!
Next, I can 100% say that I am truly happy with where I am in life!  Yes, there is more to do, experience, and accomplish, but at this moment at this time, I am utterly in a state of bliss!
I used to look at birthdays and think "oh no I didn't do this yet" or "I don't have this yet" but today I see life as
Oh my goodness, I did THAT!!
I also see all of the beautiful souls that have added so much flavor and color to my world.  I am beyond honored that they/you have chosen to share your energy with me in whatever way that may be.
I give thanks that my soul chose to return to me each day for the past 37 years!!
I give thanks for those who have stayed with me and I give thanks for those that have left.
I give thanks for those that see and accept all of me for who I am and I give thanks for those that do not yet see.
I give thanks for those I chose to keep and I give thanks for those I chose to let go.
I give thanks for my family and their love that is like no other in this universe!
I give special thanks to my Queen Mother who gave life to a 10lb baby girl 37 years ago!!! And to my father that has encouraged and supported me from my first breath.
Sending you all Light & Love, which are the components that make up The Creator and everything that is good in this world.
If you enjoyed this feature, be sure to subscribe below for future posts!
 © R. Dione Foto 2018.  This post cannot be republished without permission.