02 Feb

Full-Time Feature: Daphne King

What better way to kick-off February than with a Full-Time Fabulous Feature on an author of Love.  When you first meet Daphne there will be no doubt that she is a strong confident women, but what about her softer side?  During our photo session together, I had the opportunity to see both!  You never really know the story behind the person until you take the time to dig a little deeper, go beyond the surface and exterior and discover the life experiences that have brought them to where they are today.
It is my pleasure to introduce you to Daphne King…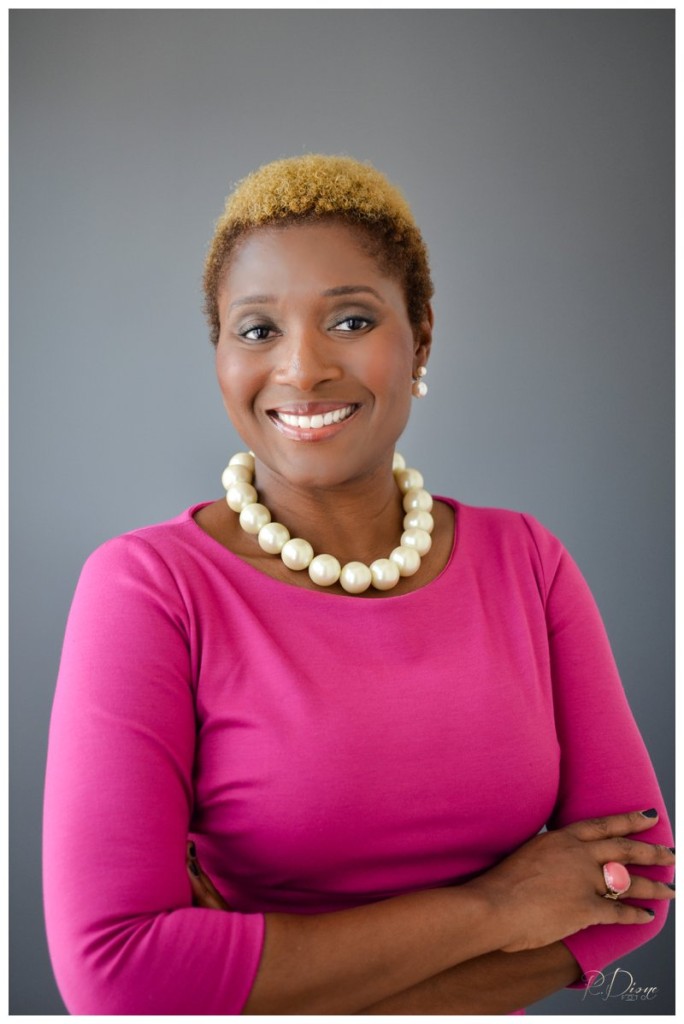 Tell us all about your books, those that are already out and new releases to expect soon.
My first book "Love Heals all Wounds" was published in 2011.  This is a wonderful book of poetry where love, God, and family are the focus of the poems.  The poems in this book gives a meaning of Love that encompasses all it means to be a human being with a heart.  It was through Love that these poems were birthed to be shared with the world.  I am currently working on a fictional romance novel called "Love's Whirlwind."  This is my first attempt at creative and I am proud of the work I am doing.  This novel will definitely rekindle that spark of Love in your life.  It will make you remember your first Love and all of the wonderful feelings and emotions that tingle in the spine when you think of the first person you truly fell in Love with.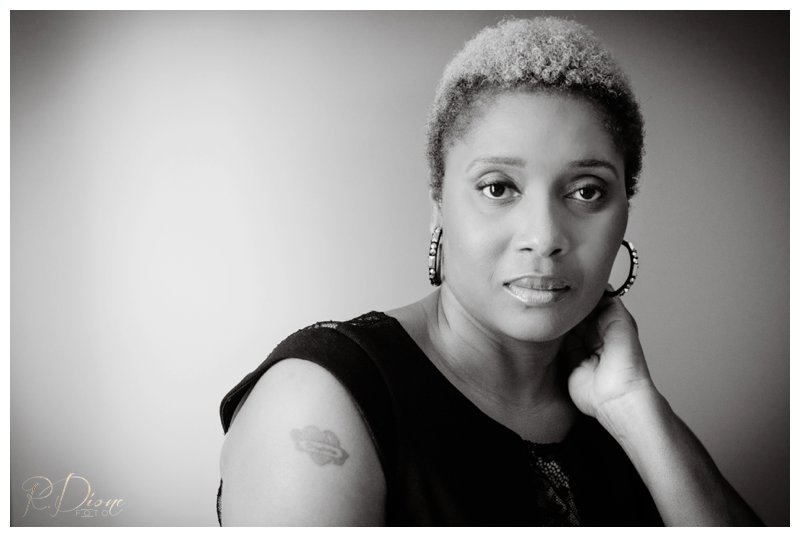 What has motivated you to write?
I have always liked to write and excelled in school in the classes where writing and reading were the focal points.  My motivation to write was rebirth during the time I was healing from the death of my fiancé in 2008.  It was during this time that I started journaling and the poems in "Love Heals all Wounds" were formed.  Writing and self-publishing my first book lit the fire of me wanting to continue writing and develop this gift.
What sparked your passion to supporting young teens in developing a strong self-esteem?
I believe that a healthy sense of self impacts all parts of our lives from what we think of ourselves, decisions we make, and how we treat others.  In the public school system in Virginia, I started to co-facilitate school-based support groups for teen girls that focused on decision making and healthy relationships.  During one of those sessions, a lot of the young ladies in the group had difficulty identifying their strengths and positive qualities as well as had a sense that women and girls did not have any power or value.  That session led me to want to focus more of the groups on working with the young ladies to build a healthy sense of self-esteem and positive identity development.  This also led me to the focus of my doctoral studies and the title of my dissertation: "The Lived Experiences with Christianity of Teenage African-American Females Ages 16 to 18 and Their Perception of Their Self-Esteem."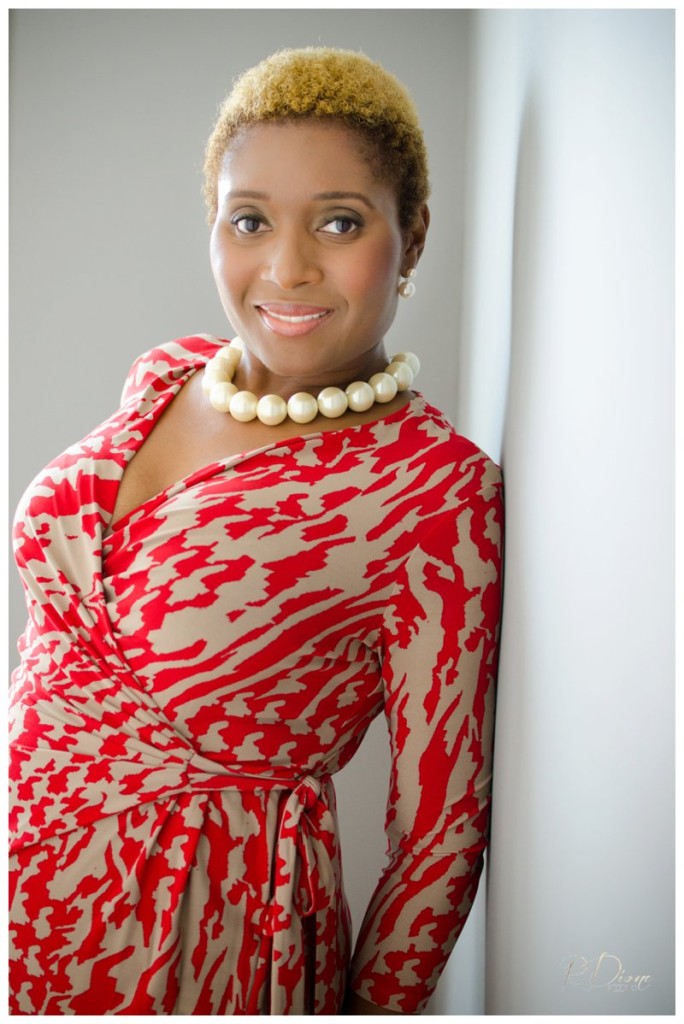 Where can we purchase your books?
Love Heals all Wounds can be purchased from the publisher at www.authorhouse.com, www.amazon.com, www.barnesandnoble.com, or any other online retailer.  I also have an article coming out in the April 2015 issue of the Christian Education Journal titled "The Lived Experience with Christianity and Teenage African-American Females' Perceptions of Their Self-Esteem."  This article will be available at www.bola.edu/cej in the Spring of 2015.
What can we expect to see from you in 2015?
In 2015, I am going to be open to all of the wonderful places that God wants to lead me to and Living my life like its Golden.  I am currently in the planning stages of developing a non-profit agency to provide reentry services to citizens that have been previously incarcerated.  The company is called Transition Solutions Enterprises, Inc.  I will also be publishing my novel "Love's Whirlwind" and continuing my service to the community through my service at church Marlboro Meadows Baptist Church and with Xi Omega Chapter of Alpha Kappa Alpha Sorority, Inc.  Additionally, I want to do more research into the self-esteem of children and teens of color to expand on the work I completed for my dissertation.
How do you balance all the moving parts of your life?  What is your "day job"?
Balancing all of the moving parts of my life can sometimes be very tricky.  I believe that if you work hard you should play hard.  So having time to rest, relax, and rejuvenate is a huge part of my being able to balance all of the parts without getting burned out.  I am a great multi-tasker and that helps with managing things so that I am not over-extending myself.  My day job is as a school social worker at Loudoun County Public Schools in Loudoun County, Virginia.
What comes to mind when you think of the saying "Full-Time Fabulous"?
When I think of "Full-Time Fabulous", I think about making sure you are bringing your "A" game no matter the situation.  For me that entails being true to myself and giving my all and best in every situation.  Full-Time Fabulous for me also means that I am careful about my appearance and can usually be seen with my "Glamour" on a daily basis.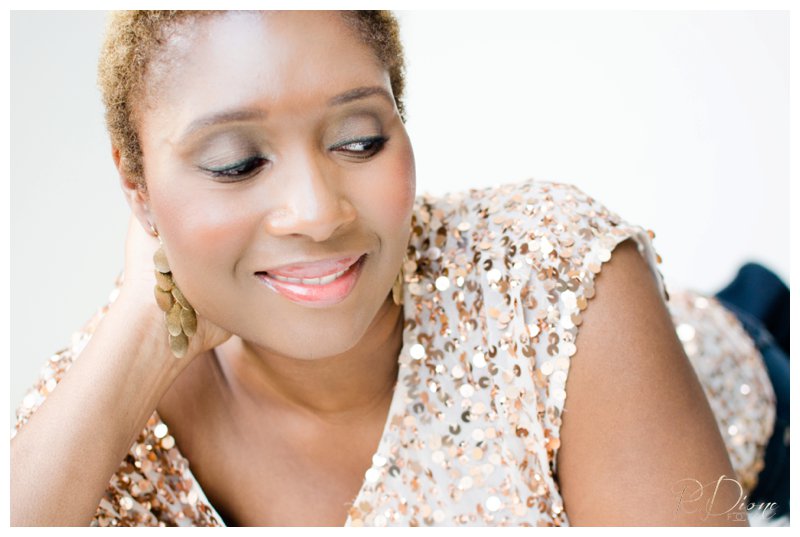 Do you have an alter-ego?  If so, what's her name?
I do have an alter-ego.  I call her DeeDee.  She can go from 0 to 100 in less than 30 seconds if she is set off.  She will get you told quick and not bat an eyelash. I try to keep her under wraps so that she is not unleashed on too many people. Lol…
What was the biggest hurdle you've had to overcome to start?
The biggest hurdle I've had to overcome so far was completing my doctoral program.  During the time I was enrolled in my doctoral program, I experienced several major losses in my family: my fiancé died in a car accident, less than 2 years later my father passed away, and several years later my grandmother passed away, then after that my godmother passed away, a first cousin that I was close to passed away after that, and then very unexpectedly in 2014 one of my uncles passed away.  I pushed myself to complete the program without taking any time off for any of these deaths but realized that I probably should have given myself time to grieve.  With all of those obstacles, by God's grace I completed the program and celebrated receiving my doctorate and being hooded with my family and friends.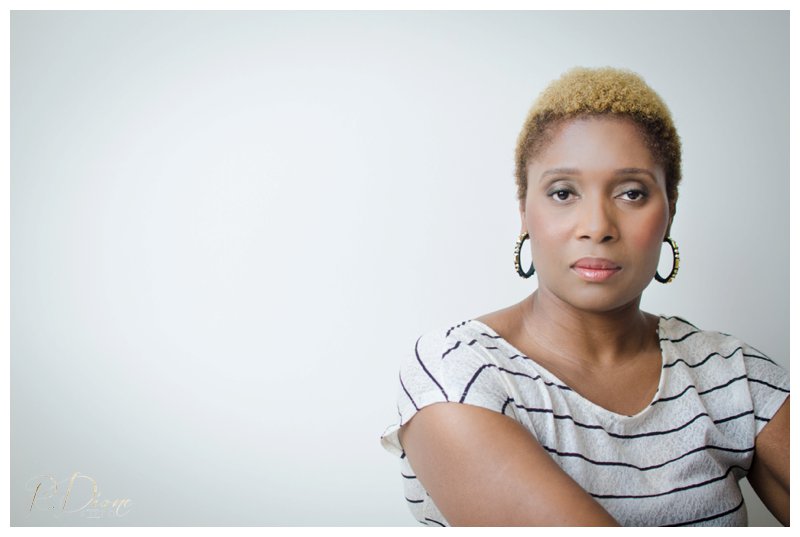 What is the one piece of advice you would give to someone who is contemplating seriously pursuing their passion?
The one piece of advice that I would give to someone who is contemplating seriously pursuing their passion is like Nike said
Just Do It
and step out on faith trusting God to be with you every step of the way.
You can find Daphne:
Writings by Daphne
Email: dking@writingsbydaphne.com or drdaphnelynnking@yahoo.com
Instagram as writingsbydaphne.com
 #FTF
I hope you're just as inspired by Daphne's story as I am!  Please let us know by leaving a comment below.  Don't want to miss a feature? Subscribe below, you will NOT regret it 😉
~R. Dione
© R. Dione Foto 2015.  This post cannot be republished without permission.