22 Jul

Hair by Char ~ Char Wilson

You may recognize her from my previous post The Pink Affair, but if you've ever seen an episode of VH1's Love & Hip Hop Atlanta then you are VERY familiar with this young up and coming beauty.  You've seen her work in almost every episode on K. Michelle, Mimi Faust, Rasheeda, and more.  Yes, she is the Lead Haristylist for Love & Hip Hop Atlanta!  One thing I love about this young woman is that even though she has styled many celebrities, she maintains availability for the many women that trusted her with their hair long before the tv shows came along.  From Baltimore to Atlanta, Atlanta to New York, New York to L.A. you can find her crisscrossing America on a mission to help women look and feel beautiful!

It is my honor to introduce you to hairstylist entrepreneur  Char Wilson…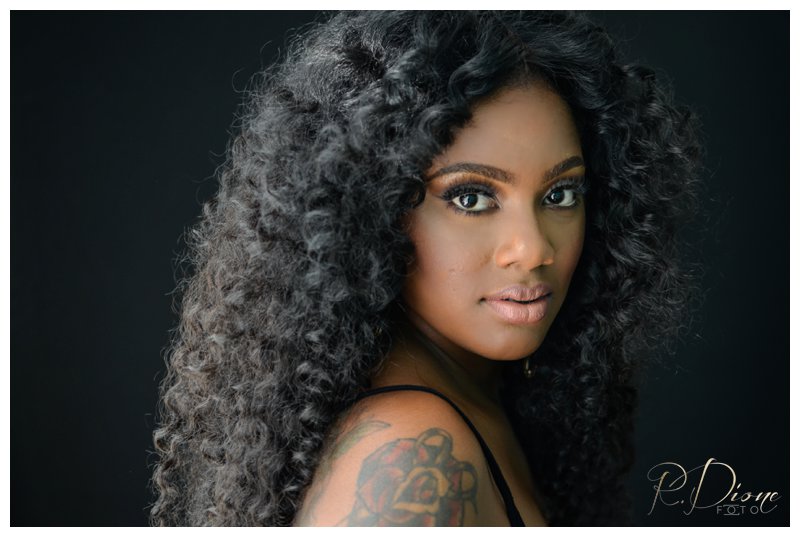 Tell us about your first experience doing hair
My First experience doing hair was when I was 11 years old! My mom was a hairstylist so I believe it was just second nature. I remember curling my own hair for school in the 6th grade and by the time I was 14 I had my own station in  my aunt's salon as a braider.  I believe it was just honestly a God given talent!
 What was it like growing up with a hairstylist mom and then later working along side her in her salon?
Growing up with my mom being a hairstylist was actually fun! I've always loved the salon hanging out there with her, besides the fact I got to keep my hair laid! Later working along side her was no different we actually worked at my aunt's salon together, as I mentioned before.  I got my first job at 14 as a braider.
When did you start to branch out on your own?
I started to branch out and do my own thing when I moved to Atlanta at the age of 20, one of the best decisions I've made!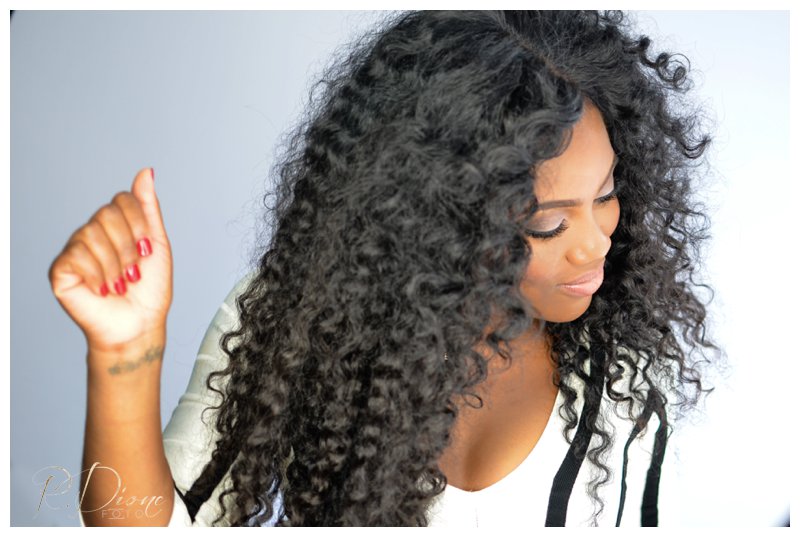 What is it like being the Lead Hairstylist for Love & Hip Hop Atlanta?
Being the lead hairstylist for Love and Hip Hop Atlanta was and is an amazing experience. Some days are fun some are stressful! Some day I come to set they may say
Char! we need you to make a wig in 30 mins!!!!
and it has to be done….I love the challenage and of course I get it done! Most important I get to do what I love most and that is making women look and feel beautiful…. After being the Lead stylist for the past year these girls are like family!
What is the biggest lesson you've learned from working in the entertaiment industry?
The biggest lesson I've learned is to just remain humble NO MATTER WHAT that's the same lesson that applies to life in general… Always be ready, you never know when you'll get your shot! Most importantly always , always put GOD FIRST!
 What other projects are you working on?
I'm working on several different projects I actually just left LA working on K MICHELLE MY LIFE season 2….I'm going to be doing a tour soon and promoting my hairline HBC Extensions, I'm working on a hot tool line, and my husband and I just started a SALON SUITE business CHARLES STREET SUITES LLC opening Aug 1st!…..I'm extremely blessed and excited to see what the future holds.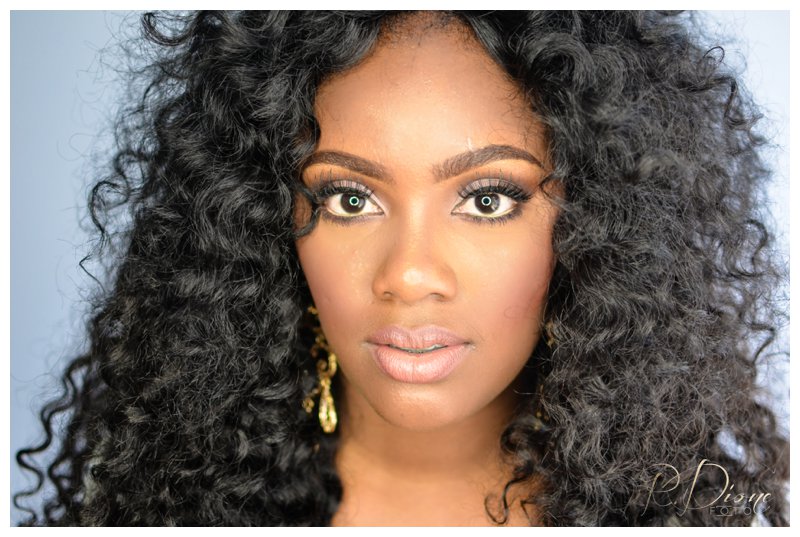 What keeps you going/motivated?
There are many things that keep me motivate, I'm really big on family, of course that keeps me motivated. I'm from Baltimore, MD.  I love my city but it's also a tough city to grow up in and beat the odds,
 but hey it made me who I am today!
Life itself keeps me motivated, you never know who is watching who you are inspiring. I'm always excited to see what's next, that keeps me going. I believe that you can go as far as you choose to go.
Why do you think hair is so important to woman?
One thing I know is women don't play about their hair lol! We all know that if your hair isn't right then you don't feel good, your hair gives you style personality, when your hair is laid you can walk in a room and speak without speaking lol. I think its important because it's one of many things that makes you unique whether its your natural hair or a weave!
Do you have an alter-ego?  If so, what's her name?
We all have an alter ego! I haven't found a name for her yet but she is something else, I tell you lol!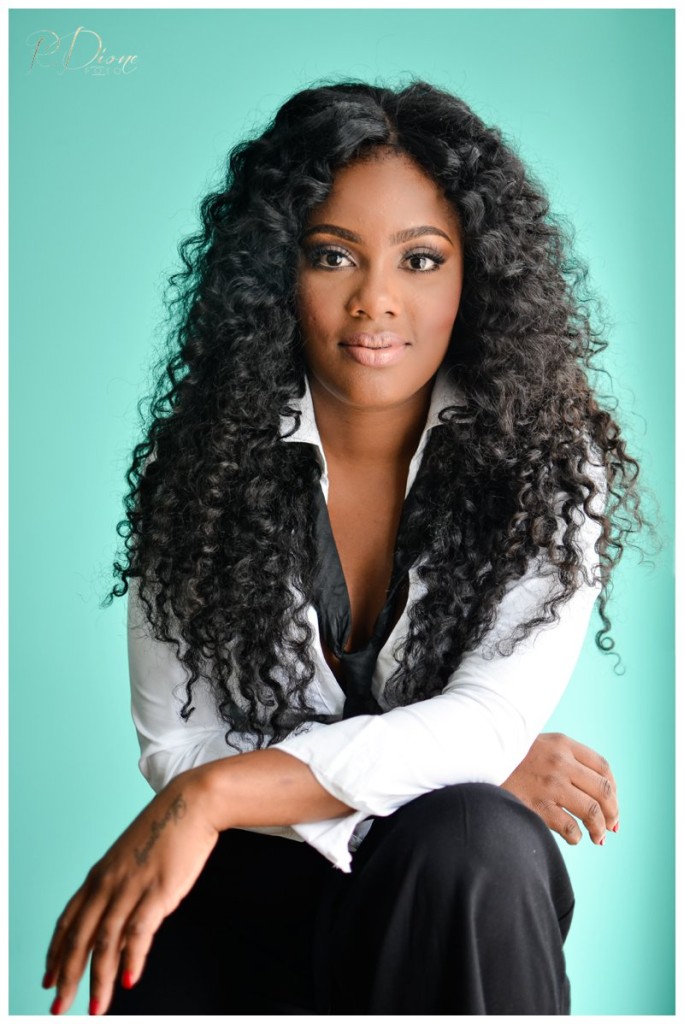 What was the biggest hurdle you had to overcome to start Hair by Char?
The biggest hurdle for me is being shy, I'm a really laid back person sometimes too laid back. Being a business owner you have to be able to speak and promote your business, and you can't do that being shy. Being in the position that I'm in now, I realized people want to see more of me! So I had to overcome being shy!
What is the one piece of advice you would give to someone who is contemplating seriously pursuing their passion?
The biggest piece of advice I can give is GO FOR IT! Stop doubting yourself be as confident as you possibly can be! Don't let anyone tell you that you can't do something, work hard and grind it out. What's for you no one can take it from you. Most important, stay humble and always be willing to learn.
You can keep up with (or book) Char Wilson online at www.hairbychar.net  | Instagram: @hairbychar | Facebook: Char Wilson | SnapChat: hairbychar | Twitter: @Charthestylist (hairbychar)
~R. Dione
© R. Dione Foto 2015.  This post cannot be republished without permission.