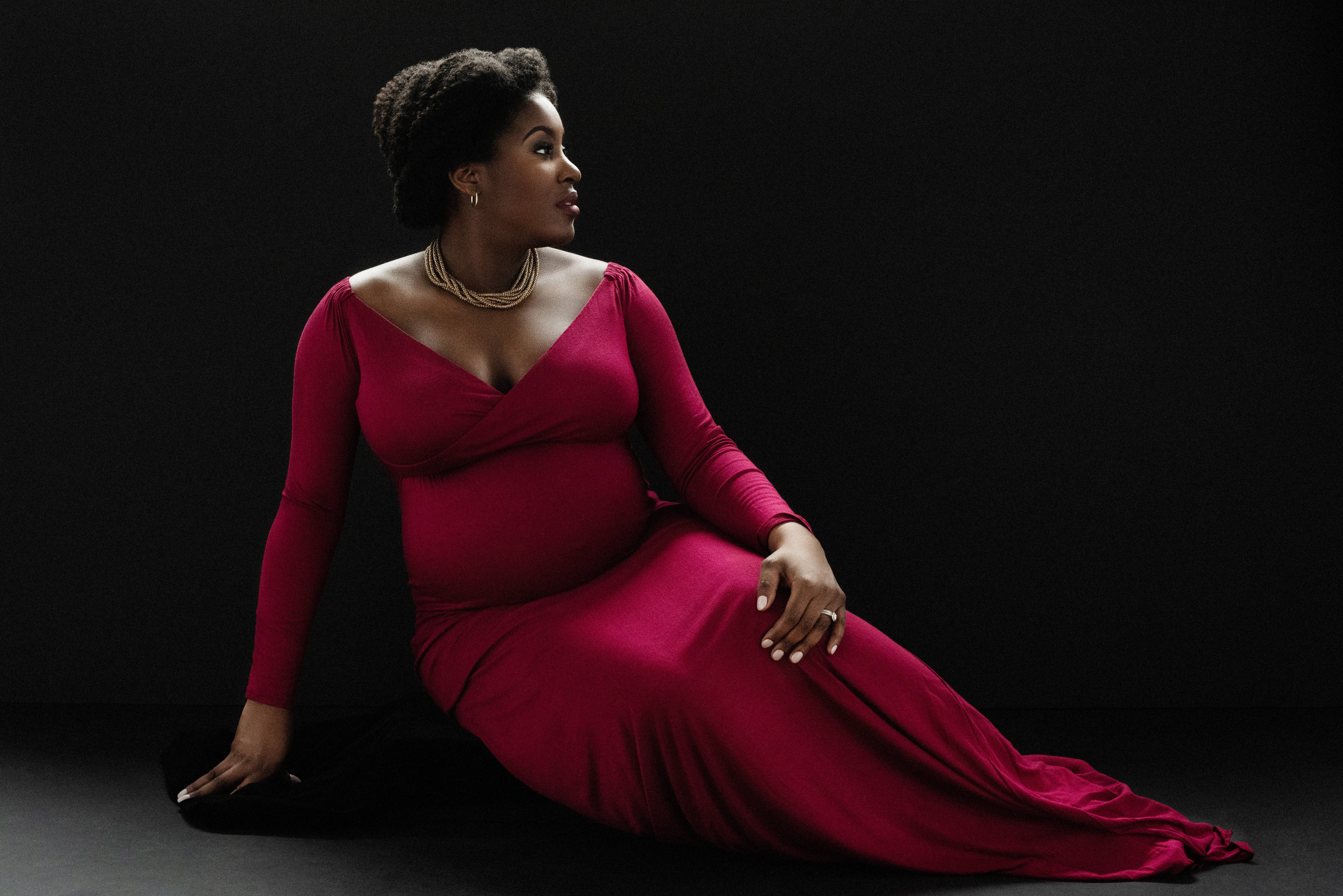 15 Feb

How to Plan for Your Maternity Photo Shoot

So you found out you're expecting and all of a sudden you feel like there is so much to do and only 9 months (give or take) to get it all done. Well allow me to help you get one thing checked off your list…your maternity photo shoot.

I have prepared a check list and a few tips on how to best prepare for the photo shoot that will capture you experience the beautiful process of creating life!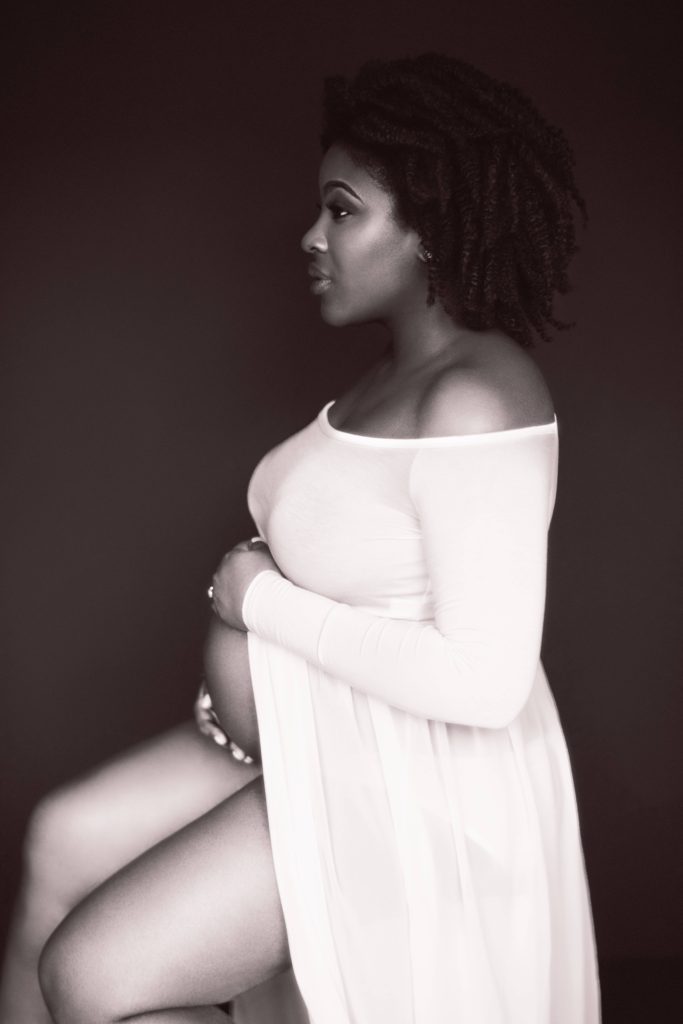 Choose the photographer that is right for YOU!
Same thing I say to my brides, your photographer should be someone you like and can relate to…not just someone that takes pretty pictures. The more you can relate to your photographer, the better experience you will have. There is a glisten in your eye when you work with someone that just "gets" you. The vibe is a real thing!
All I ask is that your decision not be solely based on price…it is also real that you get what you pay for…The best way to determine if a photographer is right for you, is through a consultation, so make sure you schedule one.
Book your session early
I can't emphasize this enough! Getting on your maternity photo shoot on your photographer's calendar at the right time is key to a beautiful maternity portrait. All women develop differently, however experience has proven that a maternity session within the 7th month of pregnancy is the best.
This is right about the time when your belly "pops" and just before everything else does too. Let's be real, your body is changing…and that is 100% ok and normal AND beautiful. But things can also start to get even more uncomfortable the later in the pregnancy you go. Not to mention…baby may want to see the world a little bit earlier then expected…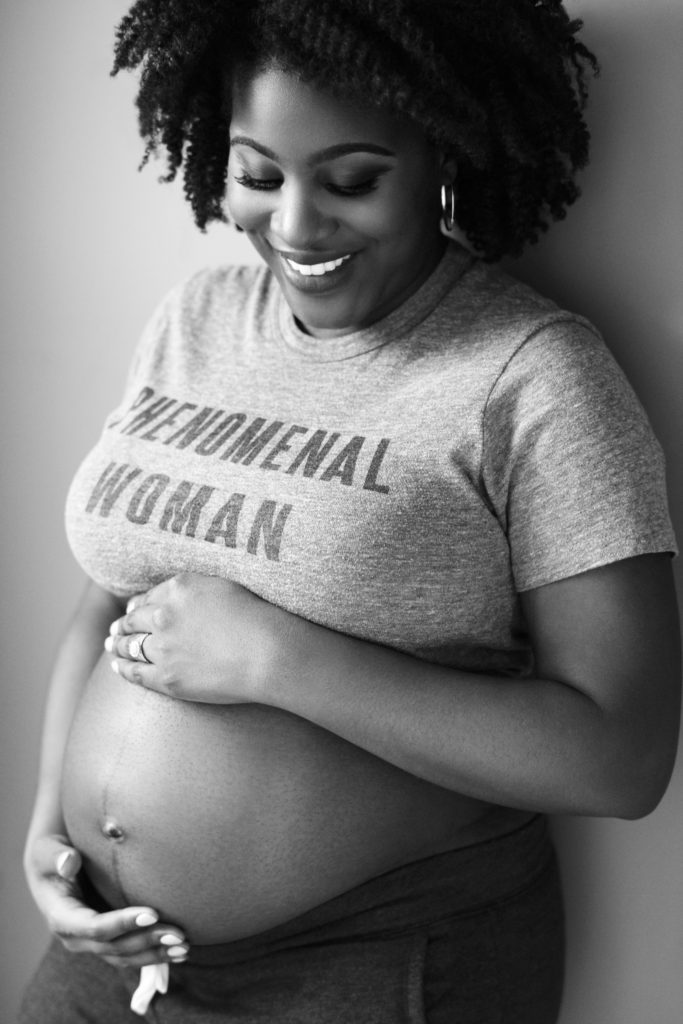 Find Your Inspiration
Not only do you want to vibe with your photographer…but does the inspiration for your shoot align with their style? How do you know? Well…I recommend creating an inspiration board of color schemes, wardrobe options, accessories, and location ideas.
IMPORTANT NOTE: If your inspiration board includes other maternity images, they should only be presented to a photographer as a way to understand the feel of shoot you want. Example: Miss Photographer, these images are outside and in a field. I really like the connection to nature and the incorporation of the landscape.
It restricts the creativity of a photographer if you ask them to recreate an image you saw on Pinterest. I mean, how much more awesome would it be for a photographer to create something that is made just for you that other women will swoon over… I'm just saying…

What to wear??
This will go hand in hand with your inspiration. However, as a general recommendation, find outfits that accentuate your belly. It can be a tight fitting dress, crop top, a cute t-shirt and jeans, a goddess fitting dress that fits up top and flows nicely around your bump, or nothing at all…whatever you choose remember your belly is the star of the show.
Here are a few great places to check out:
Accessories/Props
Choose items that help emphasize your inspiration. Floral crowns, statement jewelry, or your grandmothers brooch – all can help take the look up a notch and add sentimental value. When wanting to use props, ensure that the props fit the esthetic of the photographer and definitely have that discussion ahead of time.
The devil is in the details
Mani/Pedis are crucial so plan a pamper day the day before or 2 days in advance to get all of those things done. From hair, nails, eyebrows, to waxing (especially for nude or partially nude shoots). Nothing worse than hearing "can you photoshop some nail polish" or "is it ok to not get my hands in the shot" the answer will most likely be "no ma'am".
pssst…plan a nice evening out or brunch…you're going to look and feel amazing after the shoot. Might as well bask in it all day…
Stay well nourished and hydrated
There is a reason models get paid for what they do…it IS work! It can really take a lot out of you (especially while pregnant) to pose and work the camera for 1-2 hours. Don't underestimate it and come prepared with granola bars, fruit, water, anything that is easy to nibble on between wardrobe changes.
If you're expecting or know of a momma to be, I am now booking Maternity Sessions for 2019. Mention "Baby Bump" when completing the contact form and receive a $200 voucher to go towards your final image purchase. *good for 2019 only*
Makeup for this featured session with Christina was done by Erin Teagle
If you enjoyed this feature, be sure to subscribe below for future posts! Follow Me on Instagram: @rdione
© R. Dione Foto 2019. This post cannot be republished without permission.